August is upon us and for many of us that means back to school shopping. Is the backpack packed and ready to go? My kids look forward to this one item more than any others. Many of my mom friends and I find ourselves asking the same question –
Do they need a new backpack each year?
Well, that's one for you to answer my friend. In June, my response was a firm "No, there's nothing wrong with the one you have". That one came home from camp pretty trashed and with a hole in the bottom, but I digress ….
Here's what I'm looking at when I buy a backpack.
Pockets – for water bottles, small items like chap-stick (or Pokemon cards), interior dividers for folders, etc
Straps – for a good fit, they should have adjustable straps that fit snug on their shoulders, with the weight equally distributed and supported by that little clipped chest strap in front. A waist strap is a bonus too.
Padding – for the straps, the backside that sits flush against the child's back. Make sure that the length/height of the padding is relative to their torso – and not hitting the back of the head.
Durability – I know the age old LLBean ones lasted forever when I was a kid. They still do – look for a quality company or one that makes a quality product. Particularly if you're planning on hanging onto it for a few grades, or passing it down to a younger sibling. Make sure that the zippers operate smoothly and don't snag/pull.
Ease of Cleaning – I don't know how or why they put their stuff in a mud puddle, lean against a brick wall covered in chalk, step on /roll with /throw their backpack, but they do. It's gross. And consider the inside. Many preschool backpacks have waterproof insides to wipe clean. Something is always spilling. This summer it was a whole tube of Aquaphor that had hidden itself away in a small pocket, squeezed out and heated up on one of those 96 degree days. Another reason I'm biting the bullet and buying new this fall.
Need help with size selection? See my backpack post from last summer here….
Additionally – here are some top backpack picks and what they hold by age:
Toddler/Preschool – should hold a snack, a favorite toy and a sweatshirt
Elementary – should hold a lunch box, snack bag, water bottle, folder/books, and if you're ever so lucky to have a New England winter – ALL OF THE SNOW CLOTHES. Some of the teachers ask for the winter gear in a separate bag. Tip: don't leave that one on the bus and make sure to dry it out at night.
Older – its crazy to me that we are moving away from textbooks and they are carrying around laptops and iPads – make sure yours has a sleeve for that. And extra padding to protect it from it being squished. Obviously they need room for all of the above, unless they have an amazing cafeteria and you're spared from packing lunches. Sadly, I'm not there yet.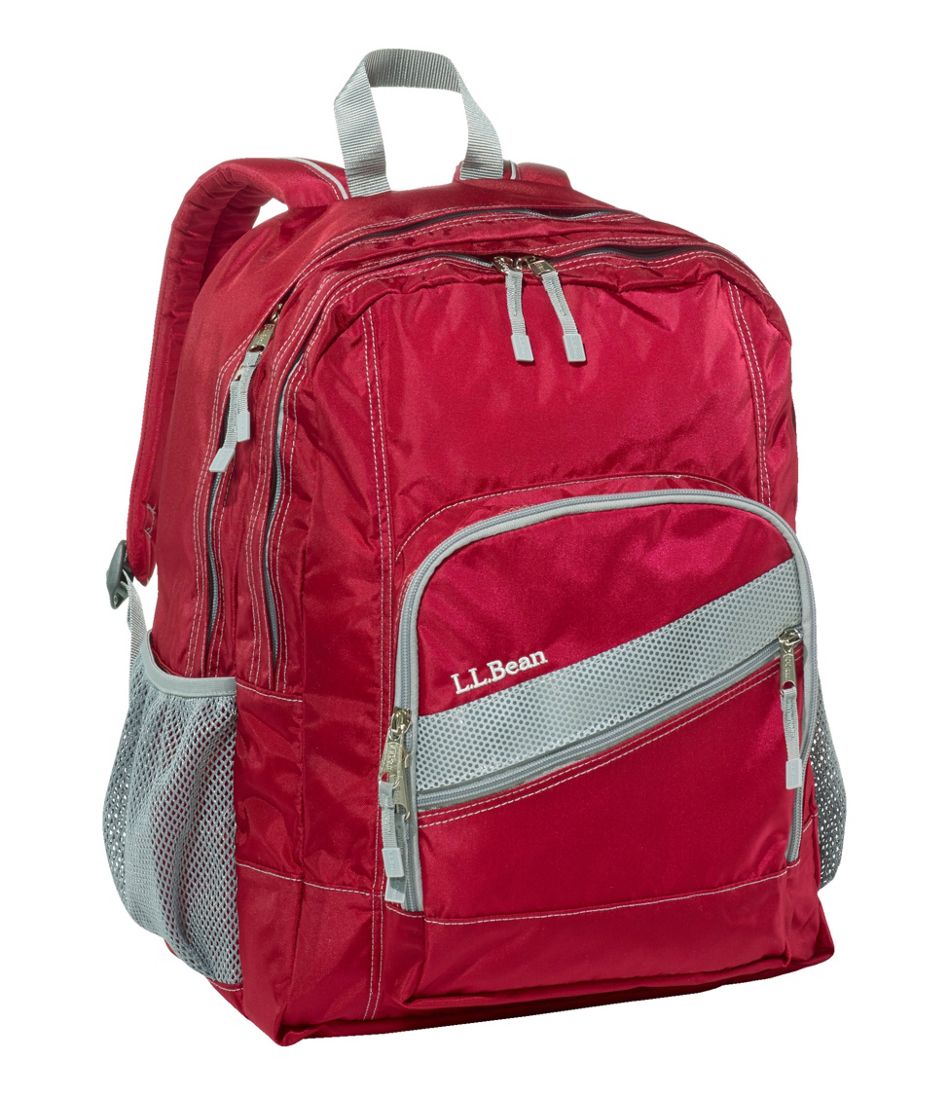 And If I still have you're attention, I'll stay on my soap box. Backpack safety is really important for those growing bodies that house our most precious cargo. Make sure you're briefed on what that means and why …. some tips from your OT mom source.